Lucca cottages, Tuscany
A must see historic city encircled by medieval walls
Lucca is a magical medieval walled town in Tuscany on the river Serchio and has been attracting visitors since the Roman times. With the fragrance of lemons in the air, vineyards and olive groves on the plains surrounding the Garfagnana range, Lucca is a fascinating place to visit.
From amazing restaurants and cafes, serving every flavour of ice-cream imaginable, to the pedestrianised narrow cobbled streets that are full of boutiques, Lucca swiftly gets you relaxed and in to holiday mode.
Not only close to Pisa, Lucca is just 30 minutes drive from some fantastic beaches such as Forte dei Marmi, Viareggio and the free beach at the Marina di Vecchiano nature reserve.
| At a glance... | |
| --- | --- |
| Restaurants | 200+ |
| Bars | 50+ |
| Historical sites | ✔ |
| Car recommended | ✔ |
| Nearest beach | Viareggio (30km) |
| Nearest airport | Pisa (30km) |
| Nearest train station | Lucca - 20 mins from Pisa |
Featured cottages in Lucca
Lucca has an excellent stock of self cateing holiday rentals - hill side cottages with private pools or town centre apartments. Many cottages in Lucca can be a short drive from the town centre so having a car is advisable and more convenient for sight seeing. Nearby towns all with 10-15km from Lucca include Massarosa, San Giuliano Terme, Camaiore and the beach resort of Viareggio.
See all rentals
Local attractions
| Places of interest | |
| --- | --- |
| 6th century Duomo of San Martino | ✔ |
| Church of San Frediano, Lucca | ✔ |
| Lucca Palazzo Pubblico | ✔ |
| Medieaval Case Guinigi & the Guinigi Tower | ✔ |
| Manzi Palace with its collection of paintings | ✔ |
| Aqueduct with its 459 arches | ✔ |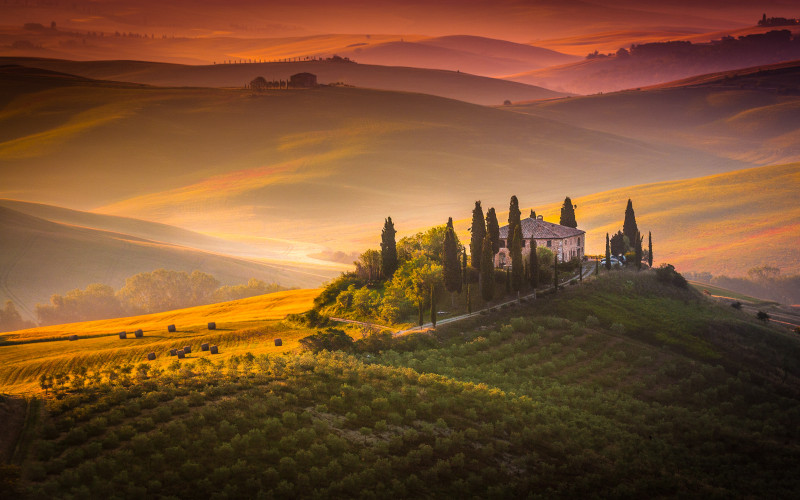 Our view
Lucca and the surrounding area is perfect for family cottage holidays with so much to see and do for all ages. And during the summer, Lucca is a melting pot of tourists from all over the world who go to soak up the electric evening atmosphere in one of the open air piazza restaurants, experience the medieval architecture and enjoy the natural beauty of the coast, countryside and Garfagnana mountains.